Fundraiser Template - Main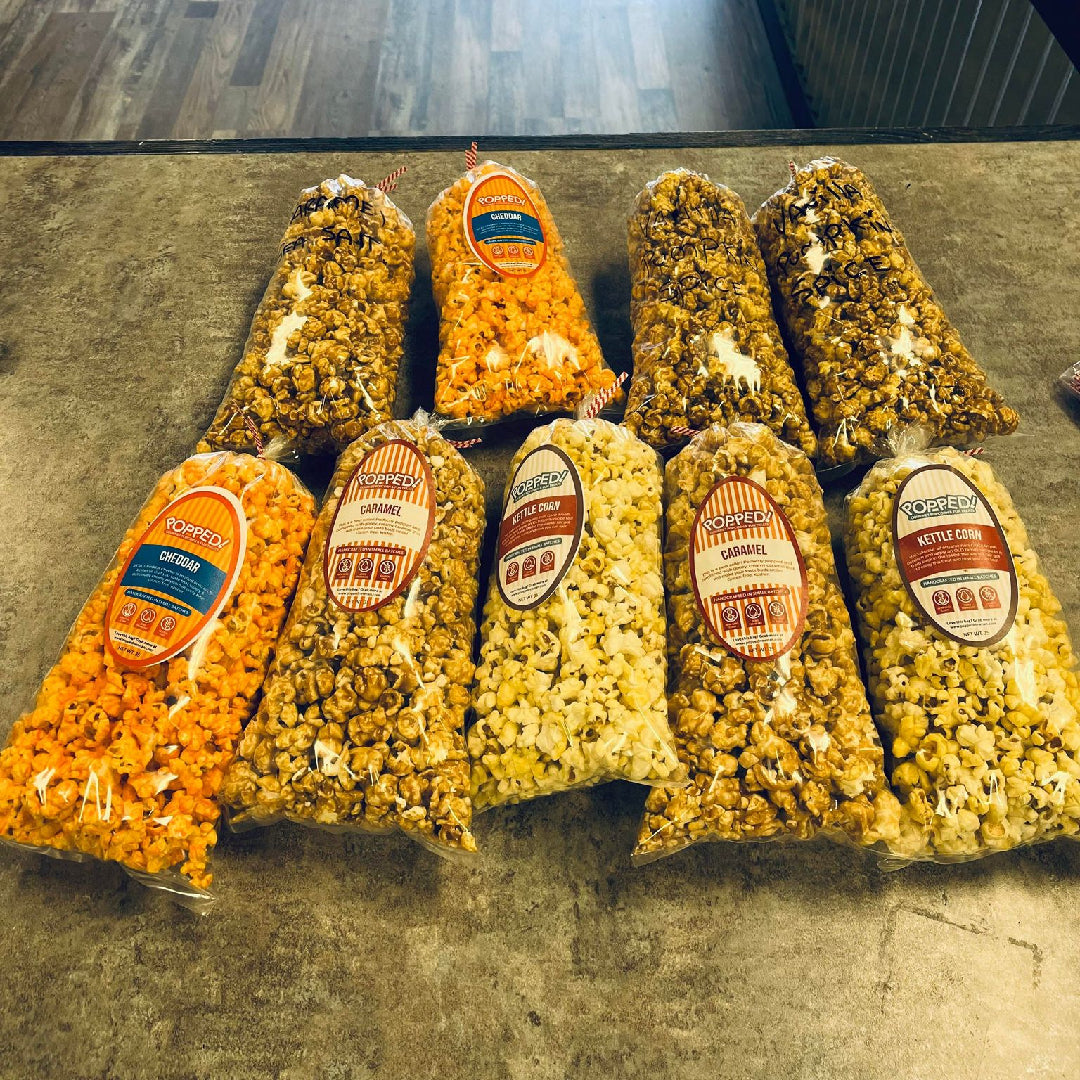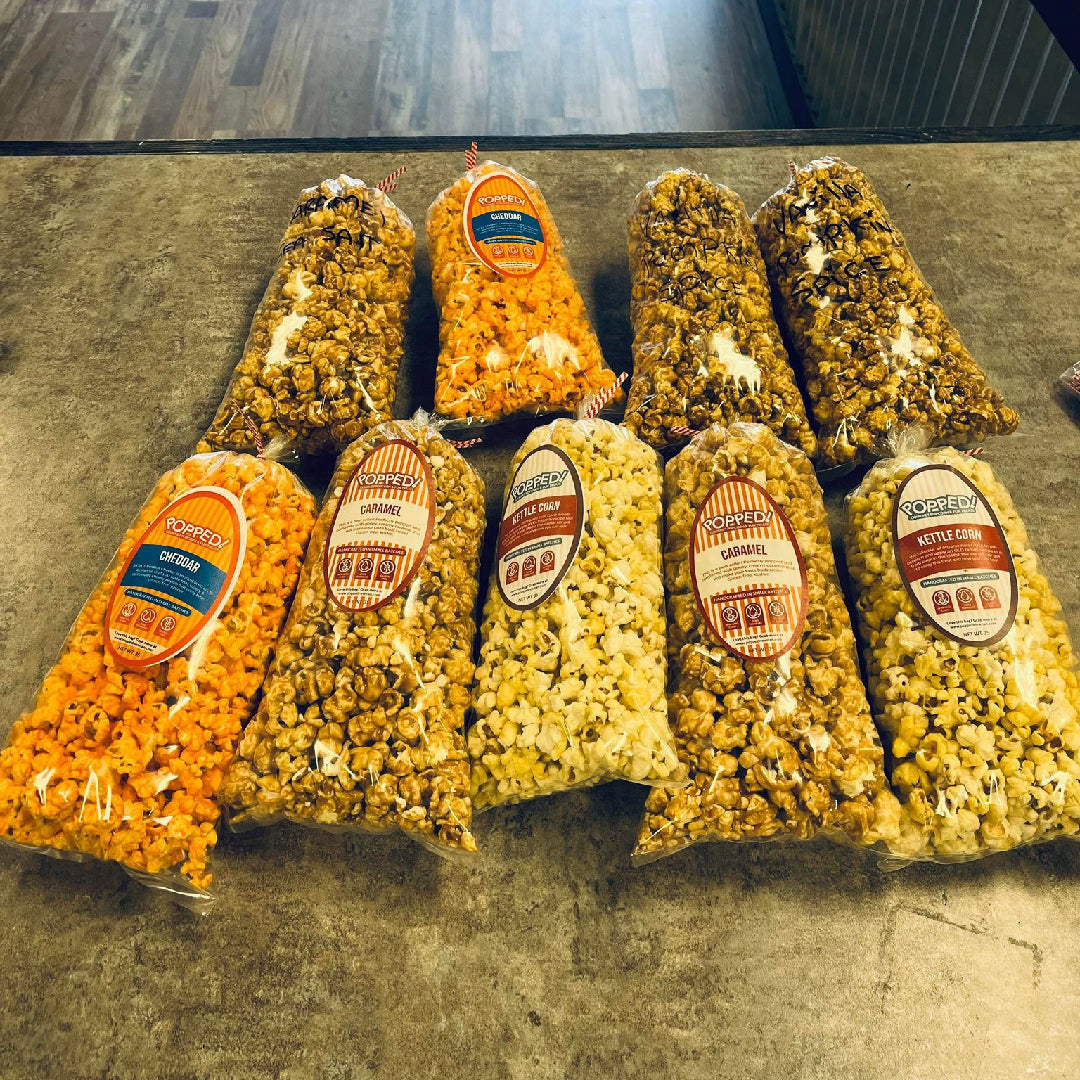 What Makes Popcorn a Great Thank You Gift?
Giving someone a popcorn gift is not only a great way to say, "thank you" but it's also ideal for showing your appreciation for a job well done. Popcorn is fun to eat, especially with a group of friends or co-workers, and who doesn't love how delicious it tastes? Gift popcorn always makes a good impression and creates lasting relationships with clients. At Popped we prepare our popcorn gift tins when they are ordered and ship them soon after, so you get fresh, great-tasting popcorn delivered to your door.  In addition, our gourmet popcorn is non-GMO and there are many flavors to choose from, including: Movie Theater, Kettle Corn, Cheddar, Caramel, Caramel & Sea Salt, Jalapeno Cheddar, Creamy Dill, Glazed Lemon Pound Cake, Cookies n Cream, Dark Chocolate Rum, Birthday Cake, AND MUCH MORE!
Take Advantage of Our Corporate Popcorn Gift Program
Our popcorn gift program can help build your brand and express your gratitude. It allows you to incorporate your contact information and company logo on a popcorn gift. And as an added bonus, our popcorn gift tins can be reused so the popcorn can be eaten later and still taste fresh.Our gift program includes the following:Volume discountsVarious branding options to fit any budget, including screen printing on lids, the body, or on both, and custom labels.A hassle-free process where you choose your favorite flavors, provide your artwork, then give us your address where you want your orders shipped, and we do the rest!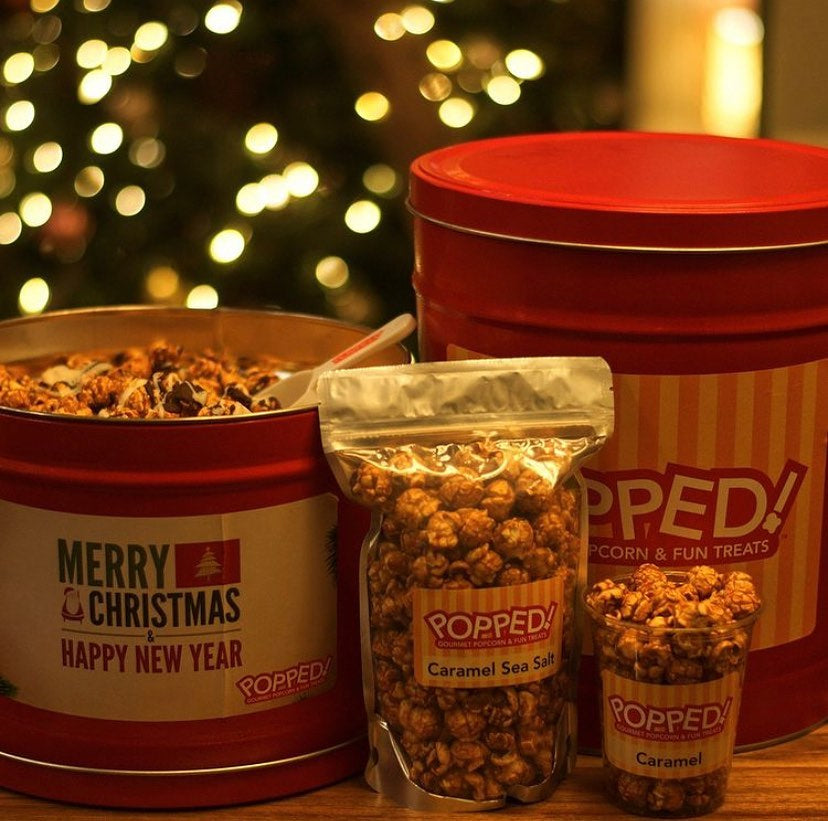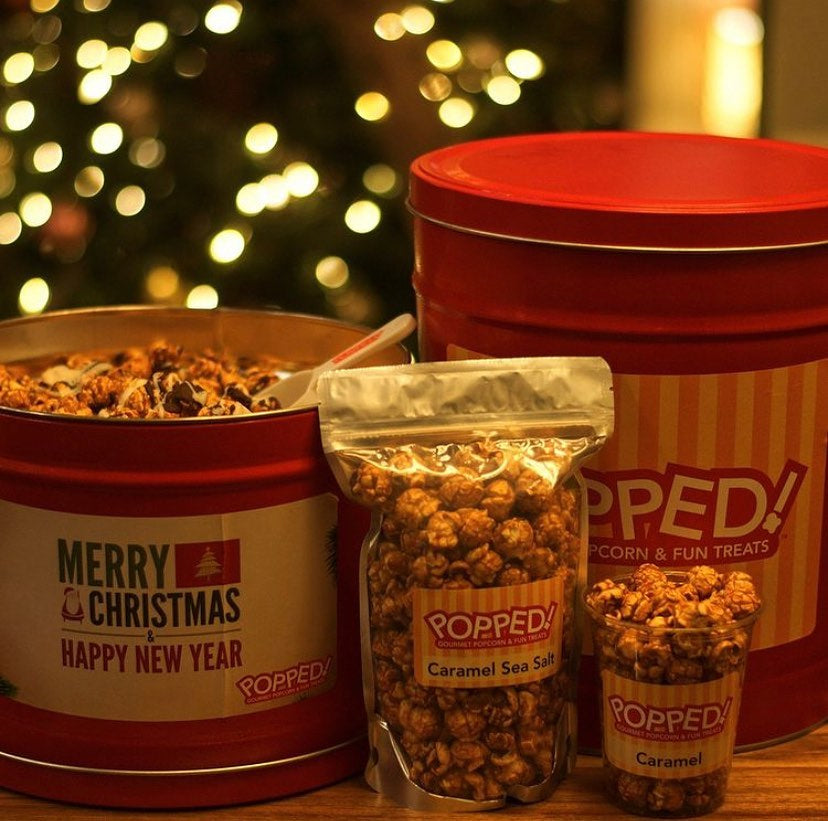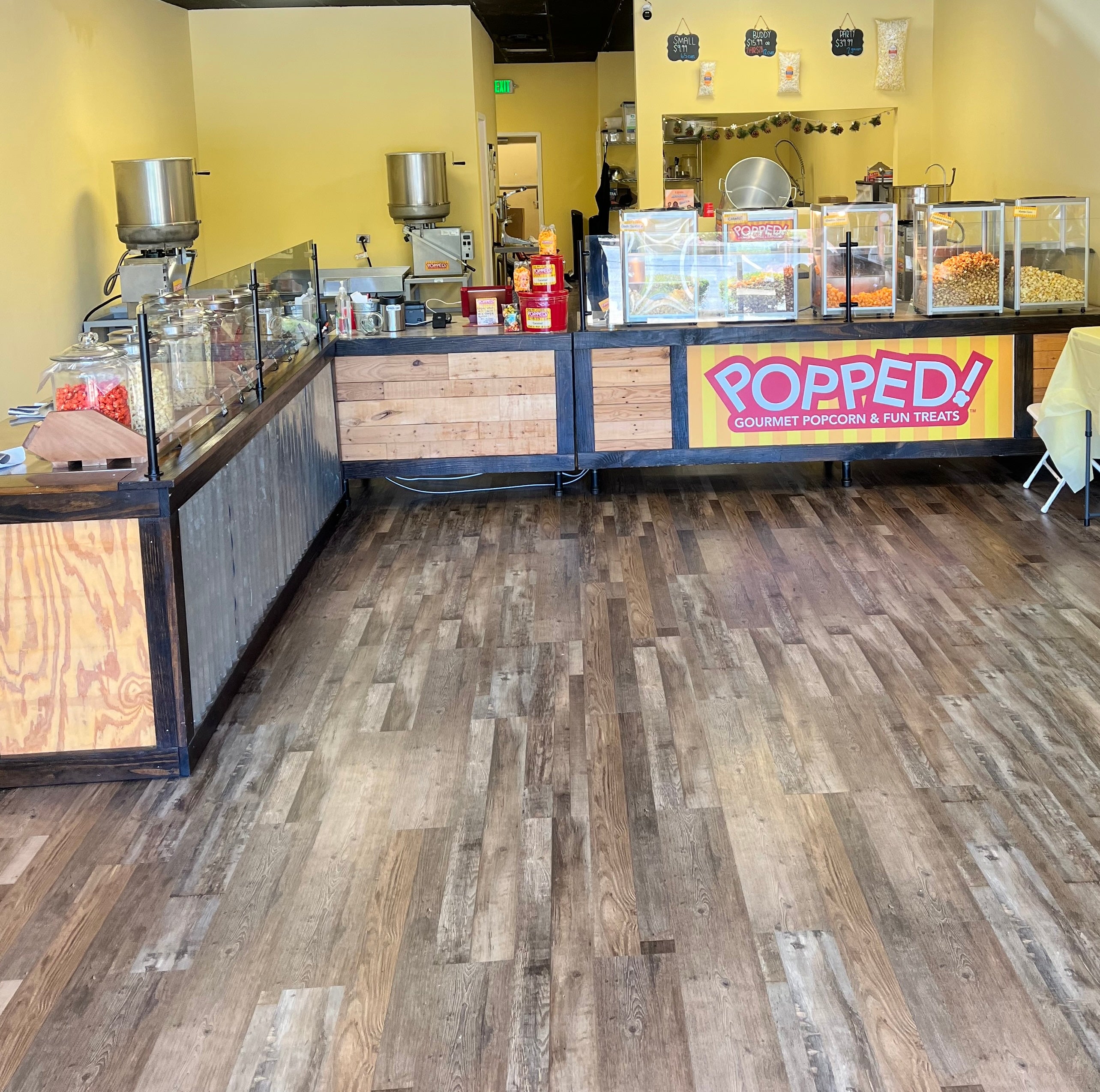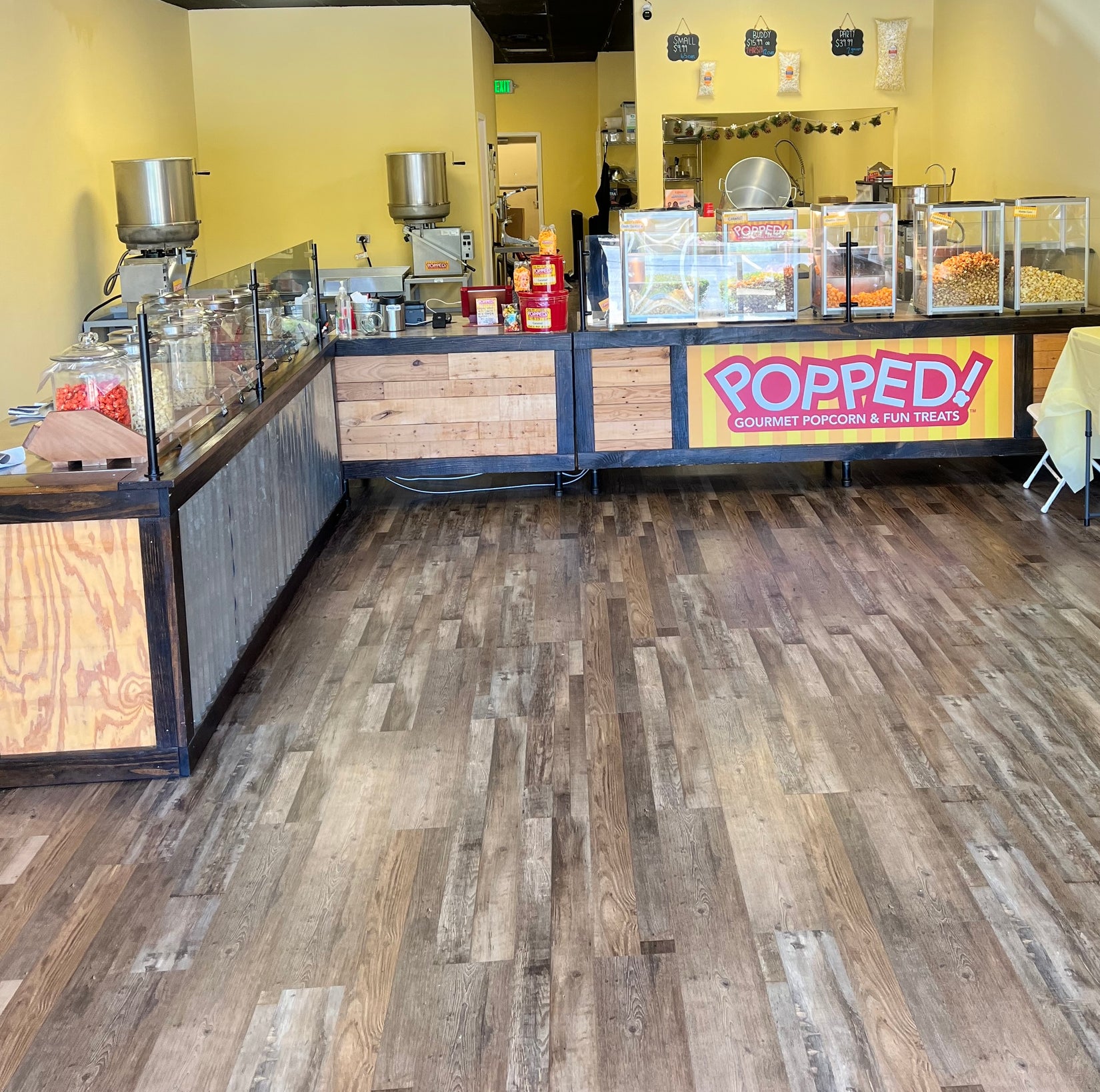 About Us
Our gourmet popcorn shop is located in Newnan, Georgia. As you step into our store, you'll smell the incredible savory scent of freshly popped popcorn that takes you back to your childhood. Our friendly popcorn artisans will guide you through our samples. We don't just cater to residents in Georgia. Our shipping services make it possible for everyone in the US to enjoy our delicious popcorn. Orders over $50 ship for free. We will stay in constant communication during the shipping process and ensure you receive fresh, gourmet popcorn. Besides striving to produce the best gourmet popcorn, our customer service is always available to meet your needs.